Welcome to Peggy Gohl's homepage!

"Peggy Gohl projects a fresh stage presence of her own from the first moment onstage. . . Cracking jokes between songs, she continues her adorable clowning in her lighter numbers and pours the same energy into serious songs, particularly her body-chilling version of 'Maybe This Time.'" Chicago Tribune

"It became obvious almost spontaneously with her arrival, that here was a lady who with the sound of a clear smooth-toned voice, and polished manner, was a real true stage-experienced professional personality!" Phil Witkowsky – Ocean House

"On behalf of the members of the Vista Val Chapter, NCJW, we would like to thank you for a wonderful afternoon of entertainment!" Lenore Machanic

"Your performance is terrific! Thank you." Kathy Brown - Braemer Country Club

If you're planning a party of life celebration of any kind, Peg will brighten and lighten it up with her special brand of music and humor, guaranteed to entertain people of all ages!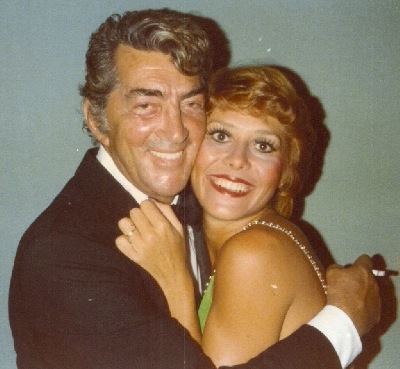 Peggy Gohl has been performing internationally most of her adult life. As a featured soloist she has worked alongside stars such as Bob Hope, Frank Sinatra, George Burns, Regis Philbin, Jackie Gleason, Tennessee Ernie Ford, Dionne Warwick, Kenny Rogers, The Inkspots, Patrick Swayze, Louis Prima, and Joan Rivers, just to name a few! She studied at the Civic Light Opera, and worked algonside Gwen Verdon and Ray Walston in "Damn Yankees", portrayed Ellie in "Showboat" with Mickey Rooney and Ado Annie in "Oklahoma" with John Davidson. Peggy was also the opening act for Magician David Copperfield as well as being featured at Radio City Music Hall (backed by a 65-piece orchestra).

But Peg's favorite performances were the 17 consecutive years she spent as one of the famous Dean Martin Golddiggers. Peg had the longest run as a Golddigger, and was given a nickname by Dean himself, who graced her with the moniker, "Crazy."

Please click on the link below to see Peg's demo video, and thank you for viewing.

https://youtu.be/Qed49LCIWR8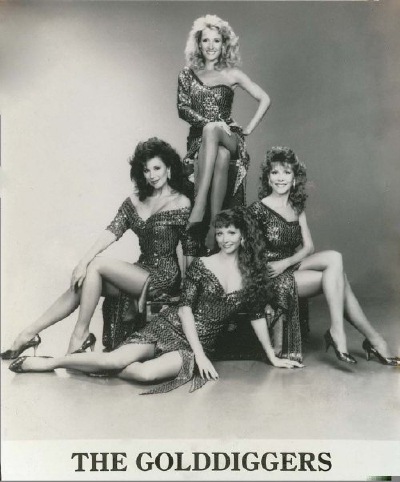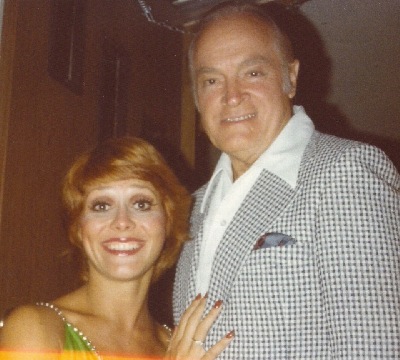 Peg with Bob Hope above, David Copperfield below.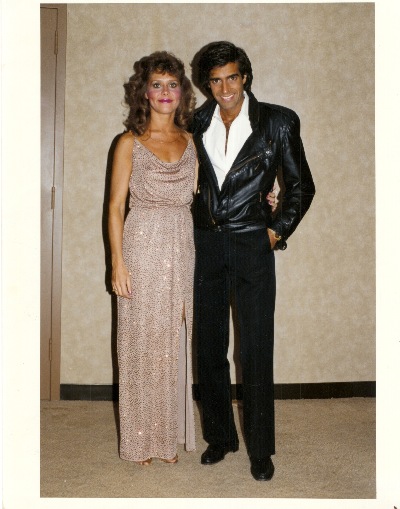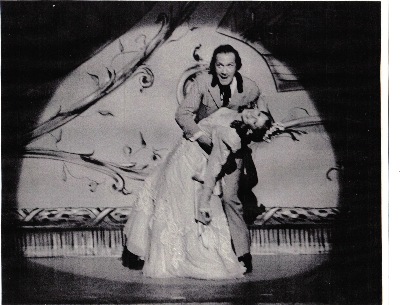 Peg as Ado Annie in "Oklahoma" at Chicago's Arie Crown Theater.

Peg specializes in: Corporate Events, Social Engagements (i.e., Anniversaries, Birthdays, Dance Parties, etc.), Community and Retirement Centers, Holiday and Theme Parties

Peg also personalizes songs and lyrics as a tribute to honorees for the most special and significant occasions.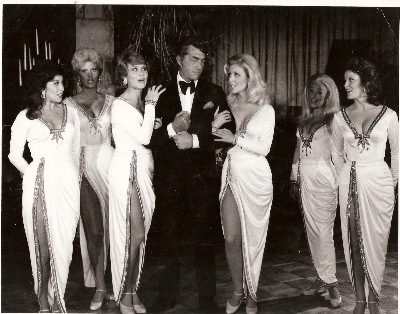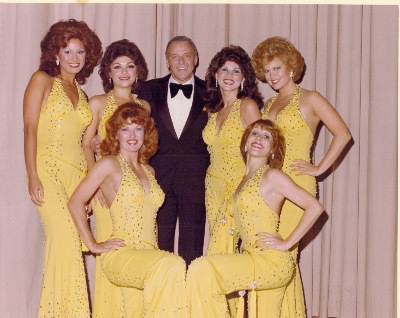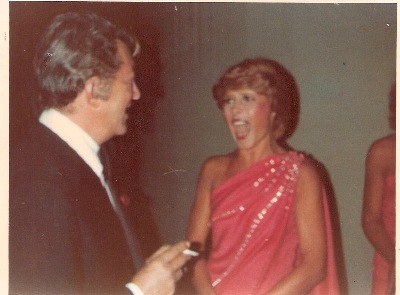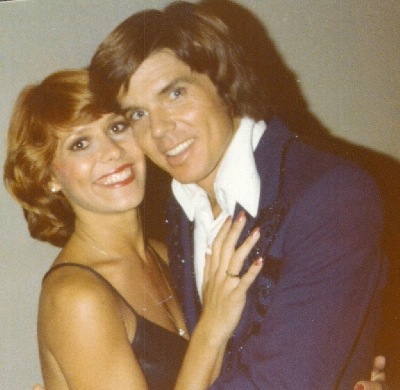 Golddiggers (Peg kneeling on right) with Frank Sinatra.

Peg with the multi-talented Lee Hale (Musical Director of The Dean Martin Show and for the Dean Martin Golddiggers, stand-in for Dean Martin, and editor of the Dean Martin Roasts!)

Peg entertaining at various events below: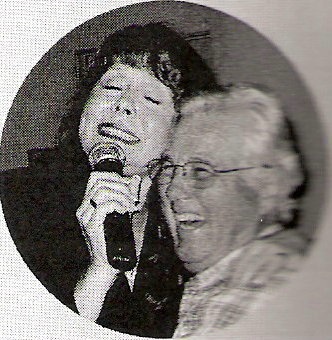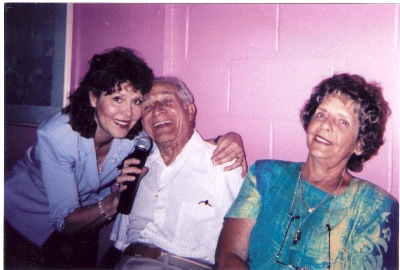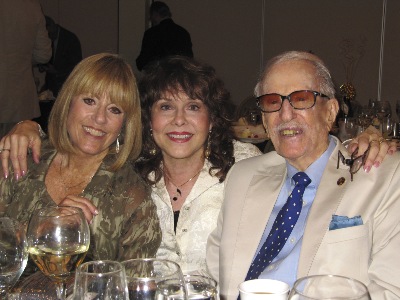 Peg with Van Alexander, composer of "A Tiskit, A Taskit" for Ella Fitzgerald, and Van's daughter.

Peg works a wide variety of venues, including:
Oceanside Theatre for the Performing Arts
Ventura Marriott – Shriners New Year's Eve Show
Leisure World Laguna Hills and Camarillo
Brookdale – Santa Monica, Thousand Oaks,
Tarzana
Canterbury – Palos Verdes
Belmont – Palos Verdes, Hollywood, Burbank,
Encino
Sunrise – Hermosa Beach, Santa Monica,
Santa Clarita, Northridge, West Hills
Motion Picture Retirement Home
Monarch Retirement Village
Porter Ranch Country Club
Braemer Country Club ORT
Castaways
Temple Judea Valley Beth Shalom
B'nai Briths throughout Southern California
Knights of Columbus – Santa Clarita
Shriner's 50th Anniversary
Hadassa Groups U2 Friends
Knights of Pythias – Pythian Sisterhood
West Hills Hospital Staff Party
St. Joseph Church Christmas Parties
Los Angeles Jewish Home for the Aging
Jewish Community Center at Milken
West Valley Community Center
Mirage Inn – Palm Desert
Olive View Hospital – Staff Party
Bank of America Retirement Staff Party
The Gardenia Club in Hollywood
Multiple Women's Clubs throughout the Los Angeles region.
Showstoppers: A Reunion of Former Dean Martin Golddiggers at various venues throughout the U.S.

To contact Peggy for more information about how she can provide the best quality entertainment for your special event call her at 805-657-0956, or email her at peggohl@gmail.com.

You can also watch her demo video at:

https://youtu.be/Qed49LCIWR8